Did you know that UT has set a goal to improve its rate of students who graduate in four years? By 2017, they are aiming to have 70% of students graduate in four years, up from just 53% today. While 53% may sound a little low, it's actually the highest rate in the state of Texas, followed closely by Texas A&M at 50%. Why do they care about students graduating in four years? According to UT, they say it is cheaper, it decreases dropout rates, students enter the workforce sooner, it creates room for new students, and lessens the chance of loan debt. All good things! For more information about UT's plan, check out this article: UT Strives to Improve Four-Year Graduation Rates.
So if we know that schools are looking to increase the number of students who graduate in four years… we know that they'll be looking for prospective students to demonstrate the ability and drive to make that happen. A great way to show that you've got what it takes to graduate in four years is to register for concurrent enrollment while still in high school. Here's a little information about how you can register to take classes at Houston Community College while you're still in high school. Doing this benefits you in two ways –
1.  You demonstrate that you're capable of college level work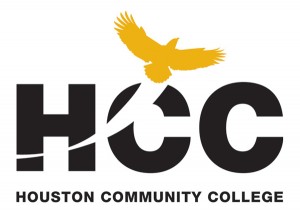 2.  You've reduced the number of credit hours you will need to graduate making it more likely that you will graduate in four years
Taking a course at HCC is different from your dual enrollment courses in high school because these will be actual college courses that you can take in the evenings or online. In order to enroll, you'll have to apply to HCC. That starts will submitting their online application and submitting proof of vaccination or immunization. You can also apply for financial aid or scholarships. Next, you'll take a placement test – you'll need to pass these tests to enroll and based on your scores, your advisor will be able to help you get into the right classes based on your abilities. After a pre-enrollment session and an orientation – you'll get a photo ID and a parking permit and you're good to go!
To read more about the process or to get started, click here.
As we've mentioned before, when applying to schools you want to make sure that your application "makes sense," meaning, if you say you want to major in education, you'll want to have activities, experiences, and coursework that align with that goal. Keep this in mind as you figure out what classes may be good for you to take concurrently. Also make sure that the courses you select will be transferable to your school of choice and will count toward graduation.
Concurrent enrollment can be challenging but it is a great way to get a head start on your college education while marketing yourself to schools and someone who is capable of graduating in four years.