Christmas Day in Rome
Two years in a row, we've spent Christmas day in Rome. I'd be tempted to do it again, but I really do miss our small extended family on those days. In researching what to do on Christmas Day, I came up with pitiful guidance. What restaurants would be open? Any? Last year, we didn't get to find out because it was pouring rain, and we were just coming out of COVID. The Italian government issued an outdoor mask mandate while we were there. Let's just say it was strange.
This year, I learned that Italians don't put much stock in Christmas dinner. The big meal of the day is lunch. Poring over various websites, I found Ristorante All'Oro, which was about a mile from our hotel. It was far different from how we typically eat on vacation. We're not big on Michelin star restaurants because they're often extremely expensive prix-fixe menus (of which my dad won't eat about 50%) with tiny portions. But this was Christmas, and there weren't many options that made sense. The whole experience was so amazing that I think we'll always include the restaurant on our itinerary from now on. There were teeny little gourmet things, but they weren't too pretentious, and the truffle pasta puts everything in the US to shame. I heartily recommend you add it to your Rome list.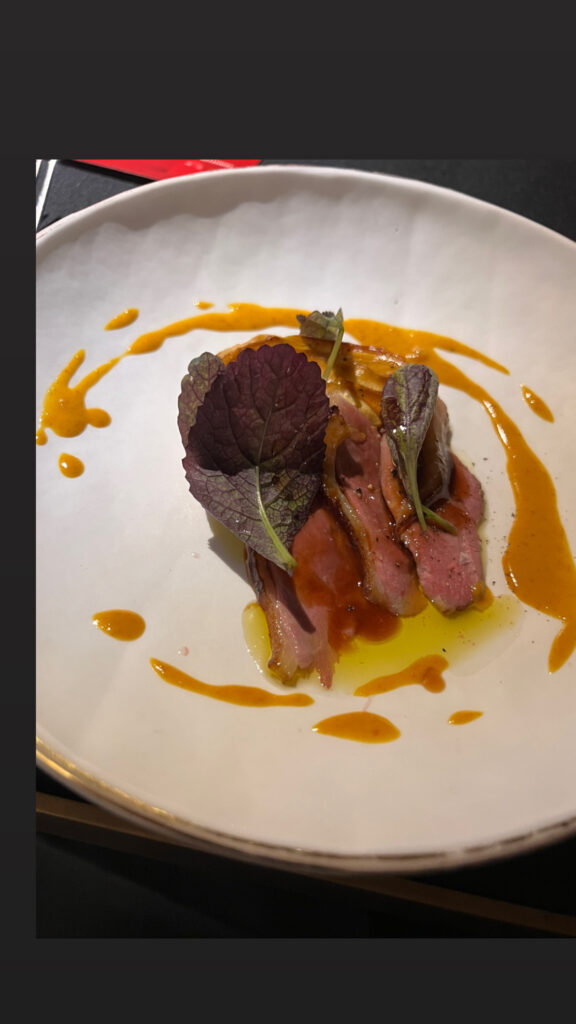 So, after that meal, we went back to the hotel, put on our walking shoes, and made our way to the Vatican, thinking we might as well show Josephine the nativity scene, since nothing else would be open. We were wrong. As it turned out, by 6:30 or 7, the streets pulsed with people. St. Peter's Square streamed with light. There were multiple nativity scenes, not just the big one in the center of the square, which is life-sized and stunning, but also little nativity scenes from all over Europe, set up in a large exhibit.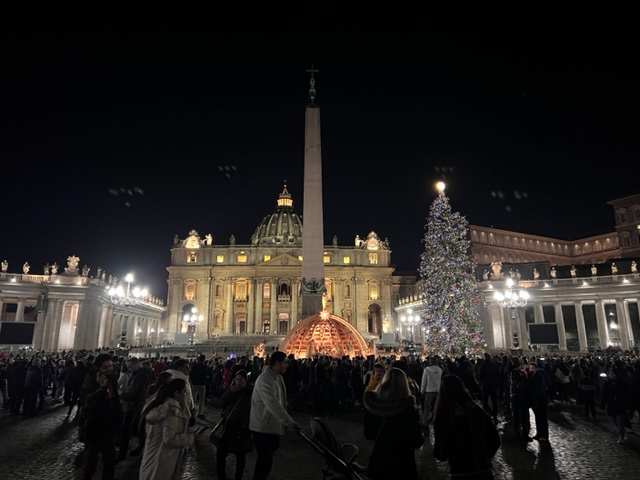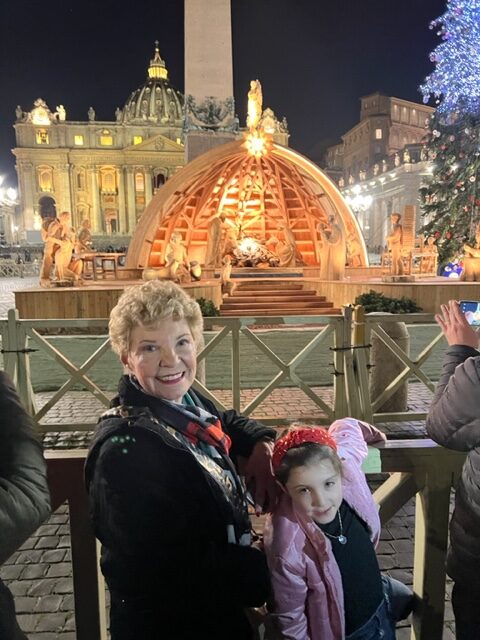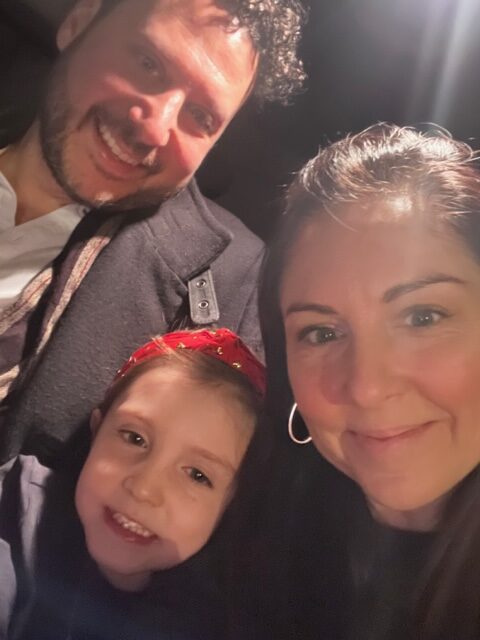 Walking away from St. Peter's after seeing countless mangers, we crossed the Tiber and looked back to see the imposing Castell Sant'Angelo, used for centuries by popes and dignitaries but originally the tomb of the Emperor Hadrian. You look at the round fortress and marvel that it's stood there for almost 2,000 years. The use has changed, some of the aesthetic has changed, but the structure stands strong. Josephine isn't old enough to appreciate the magnitude of time. We tell her things are thousands of years old, but that might as well be two weeks. However, the rest of us felt awed, and in Rome, a sight like the Castell Sant'Angelo almost goes overlooked because everything there radiates history. I'm sure many visitors don't even know there was a Hadrian. They came to see gladiators and eat pasta.
As we continued our trek, we made our way to the Piazza Navona, where there's pretty much always a carnival of activity. In winter, it's a Christmas market, complete with thick, silky hot chocolate, puppet shows, and a carousel. Overall, our Christmas Day was a glorious, remarkable, and delightful experience, one that we will remember and cherish for years to come.
Author: Jessica Givens.