Take our Summer SAT/ACT Prep Course or College Application Course.. in Spain!
We are so excited to announce our partnership with Sol Abroad to offer our elite SAT/ACT Prep Courses and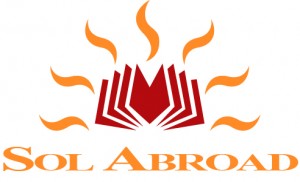 College Application Courses this summer in Granada, Spain! Sol Abroad, based in Austin, is a leader in High School Study Abroad and Spanish Immersion Programs and the addition of our courses to their already stellar program is a must-do for students interested in studying in Spain!
Program Overview
Learn Spanish in one of the most ancient and diverse cities in Spain . . . ¡Granada! Explore the narrow, cobblestoned streets of the former Muslim quarter, the Albaycin, wander the passageways of the Alhambra, or enter the white-washed caves of the Gypsies and experience the passion of a flamenco performance. As an add-on to your Spanish classes you can choose to take the SAT/ACT Preparation Course or the College Application Preparation Course. Classes are taught by the same team as those held in Houston. For a calendar detailing the program's schedule, click here.
All-in-One SAT/ACT Prep Courses
Our unique course covers both exams in the same class. This course is special because we are private tutors who also  have classroom experience. We know how to teach each student as an individual, and even in a class of several students, we can identify strengths, weaknesses, and potential areas of improvement.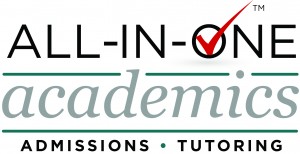 All-in-One College Application Courses
Students come away from our intensive application courses having written the major components of their college applications – leading to a much less stressful senior year. Students work with experienced and creative admissions consultants to create truly memorable, truly compelling college applications. Students complete the key written components of their college applications – resume and three essays – with expert guidance in a fun, inspiring setting- Spain! Here's a short video about the program:
Dates and Prices for Summer 2013
June 15 – July 13        
Study Abroad Only $4,295
With SAT/ACT Prep Course: $5,290
With College Application Prep Course: $6,290
Click Here to Apply!
More information about Sol Abroad is available at their website: www.solabroad.com
Information specific to this program is available at www.solabroad.com/allinoneacademics
 What is Included
Tuition & Classes
The programs includes tuition and registration costs.
Excursions
Excursions are a fundamental part of the abroad experience. Sol Abroad carefully selects excursions that allow you to discover more about the country in which you are studying. Excursions are selected based on cultural and educational importance or sites of natural beauty. Entrance and transportation fees are always included. See excursions for this program by clicking here.
Cultural Activities
A major aspect behind our site selection process is what the location has to offer the student. Cultural activities are an integral part of the Sol Abroad experience, and allow you further exposure to the language and culture of the site.
Housing
Our programs include housing with a one local host family. One of the most rewarding aspects of our program is living with a local host family. Living and sharing your experience with your host family will strengthen your experience and your understanding of both culture and language. We carefully select only those families experienced in hosting students.
Meals
All meals are provided by our program and your local host family (three meals per day). This is a great way to spend time with your family and experience the local cuisine. While traveling on weekends, you can request that your family pack you a snack or lunch. Please make sure to let us know about any special dietary needs you may have.
Orientation
When you arrive at your study abroad destination, our on-site staff will provide you with a welcome orientation. This will cover important topics such as health, safety, academics, host families, cultural awareness, and end with a city tour.
Pre-Departure Advising
Sol Abroad is always available to answer any questions you may have. All members of our staff are bilingual and can provide information based on their own experiences abroad. Before you embark on your program, you will receive a full pre departure handbook to prepare you for study abroad experience!
Airport Transfers
Ground transportation to and from your program city is included on the established dates.
Reception & Farewell Event
We feel that it is essential to receive you in your new city with a welcome reception in order to meet other participants and your directors. And of course, a farewell dinner is provided as a chance to say goodbye and celebrate your new experience.
On-site Staff
Sol Abroad realizes the importance of knowledgeable, friendly, and well-trained on-site staff. We are available 24/7 to assist you with whatever needs you may have. Our goal is to ensure that you are as comfortable as possible while abroad.
International Medical Insurance
International health insurance is included during your study abroad. Click here the review our POLICY
Academic Certificate
You will receive a certificate upon completion of your program. Sol Abroad maintains an original document in our offices in the event that you need a copy in the future.
Language Placement Exam
At all program locations your language level is evaluated upon arrival, Your level may be assessed with a written placement exam and/or an oral exam with local professors. Language assessment is performed with the goal of providing you the best Spanish training for your level while on our program. For some sites a written placement exam may be given prior to your departure overseas.
We hope you'll join us next summer in Spain!
Click Here to Apply!